What Computer you must Choose to Programming and Learn Hacking?
You decided, this time you'll learn for good programming, hacking, or another topic of your choice... but you find yourself faced with an issue before you begin:

what my computer is good

?
This is what is it

powerful enough

?
should I buy one?
choose which computer?
with

what

operating system

?
The purpose of this article is to help you see things more clearly.
I'm going to split the article in two parts:

hardware

and

System
.
PC and choose which configuration to set serenely?
Your PC is a bit old and you're not sure what he will do, or so you want no matter what a new computer and can't go wrong you in your choice?
Programming requires a lot of resources on your computer, but it depends on tools and the languages used.
In General, the programs use the memory (RAM) to store temporary information.
They also use the processor to execute program instructions, and finally they use the hard disk to store files to a lesser extent.
The two materials that you must observe in priority are the RAM memory and the processor.
Inevitably, more there is memory and the faster the processor is powerful, better, but you don't have to need to pay the latest processor.
That said, you also take into account

the tools used for programming

.
For example, the Visual Studio integrated development environment allows you to create powerful Windows programs, but he himself is a big software that requires resources to your computer.
I am convinced that your computer will be more difficult to launch Visual Studio as the program that you want to create itself!
We want numbers!
We have seen, the RAM and the processor are important in programming.
So let's take a look at the prerequisites of Visual Studio.
I quote from the official site
:
1.8 GHz

processor minimum

Disk space: up to

130 GB

of available space

to improve performance, install Windows and Visual Studio on a

SSD drive
In case you do not use Visual Studio, I suggest you go on these numbers anyway because they apply to other development environments, even if it is rather a

high

limit.
That said, you might have (e) to program everything in with other programs like the browser to do your research.
Him - also, he asks RAM like all other processes.
To be safe, I suggest you choose a PC that has at least the
double
of the mentioned characteristics, i.e.:
a

3.6 GHz

processor

8 GB

of RAM

260 GB

of space disk
The SSD drive is optional, but it is a big plus.
It greatly accelerates the speed of access to files (and therefore the speed of Windows itself).
If ever your PC does not have these features, it's okay I assure you everything will work well as long as you have the minimum system requirements.
It's just that you will have a risk of significant slowdowns when you make a little on the tabs of the browser or the programs launched for example.
PC or laptop?
Like you, I think that the main criterion here is the

screen size

...
Look at the previous screenshot, there are square but is 26 inches on a screen.
Now here is an example of display on small screen: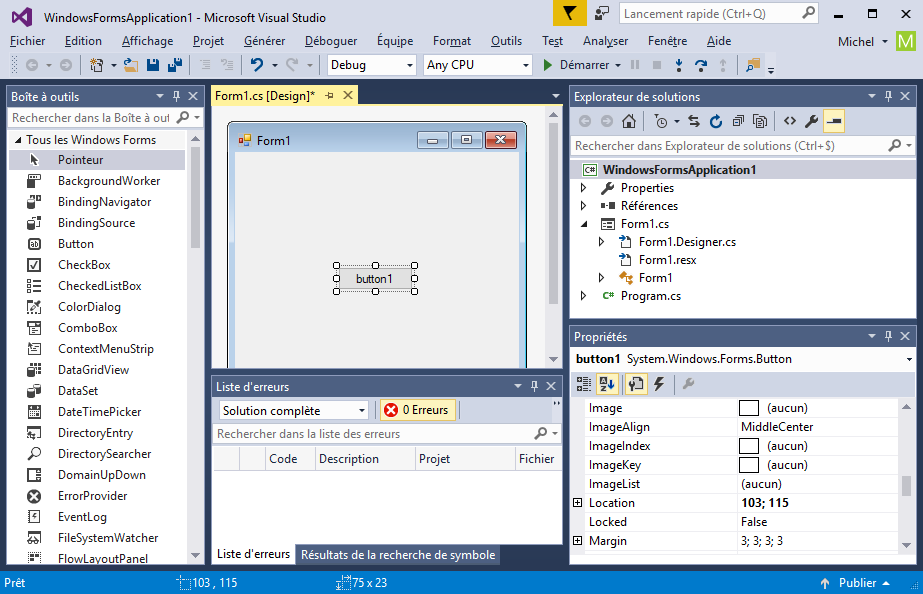 This does not mean that you will necessarily have a bad display, but it is a criterion that can be decisive.
Conversely, the fact that a laptop is 'portable' allows you to more easily show your code to a colleague, or program during the summer on the beach...
Should I choose a PC yourself or not?
If you want to mount it yourself, Yes!
What system to choose?
Windows, Mac or Linux?
We talked about Windows with Visual Studio as an example so far.
That said, it is quite possible to program on Mac or Linux, and fortunately!
The subtlety is that all programming languages are not the same systems.
And the choice of language can influence the choice of your new computer.
Under Windows, you can program with the following popular languages:

VB.NET, c#

, C, C++, Python, and Java.
Mac, you can program with the following popular languages:

Objective-C

, C, C++, Python, Java.
Under Linux, you can program with the following popular languages: C, C++, Python, Java.
Purists beware: I am deliberately simplifying things.
You can in theory yourself to program in any language on any system, but this is not standard and not too done for.
And little note for Linux : an

open source

system, you will have more freedom on the system with Windows or Macprogramming.
The second advantage is its price: free.
But his main disadvantage is perhaps the fact that it is not expected to launch your "classic" (".exe", some video games... files etc)
You can also emulate an operating system in another (like Linux in Windows) with Virtualbox, but that's another topic.
And the web then?
I have not mentioned the web languages so far but it's not as much as I've forgotten them.
They are not related to a specific system and did

not need great resources

as such.
Once again it is rather the tools you use that will give work to your PC.
And for hacking?
For hacking or other activities, you need a priori not more resources.
With a few exceptions: video games, video editing (and anything related to 3D) will require an extra effort on the side of the

graphics card

.
There are a lot of comparative online to give you an idea of the card to choose.
If you intend to so acquire a "Multipurpose" PC, so consider this point from the beginning.
Examples of computers for programmer
You've read maybe not everything so far because you want examples without reading all the talk.
In this case, some examples.
The list is not exhaustive, I don't own any of them, but according to the descriptions, I would wear my choice on one of them.
I provide Amazon links as I find superior to other sites the packaging quality and speed of reception of the parcel, especially if you opt for a free trial and no commitment to Amazon Prime , allowing you to have your PC at home
you tomorrow:
HP Pavilion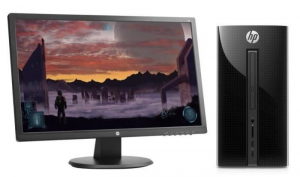 ACER Aspire GX - 781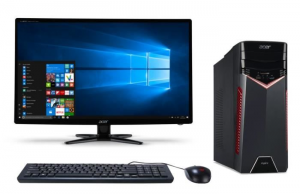 HP Omen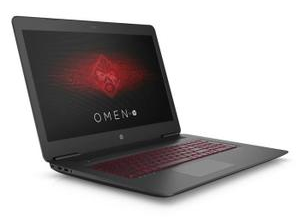 MacBook Pro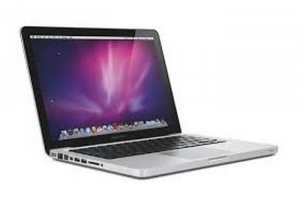 And if I do not have the budget for a computer?
I suggest to draw in the refurbished products, you will find bargains at discount prices.
Amazon you certify the operation of products and offers a one year default warranty.