How to install Hide My Ass
The most popular VPN service of the moment is HideMyAss .
Prices are also well down, this is the ideal time to become anonymous on the Internet.
One of the

only remaining ways

to counter government spying programs, the spies, the recovery of your data to be

quiet

on the Internet.
I explain in this article that there is not a lot of ways to become anonymous on the Internet, and that the only way
certain
and to move towards a VPN of
trust.
Forecasts for this year are downright cold in the back knowing that we'll still get

new

revelations
.
Of more and more people are heading to VPN offerings, I am myself part, and believe me that feel that
no one
is watching from above your shoulder when you browse Internet reassures us
much.
Here's the offer of the moment:

more than 40% of reduction

on HideMyAss offers
The site is in English officially, so I will not guide you step-by-step.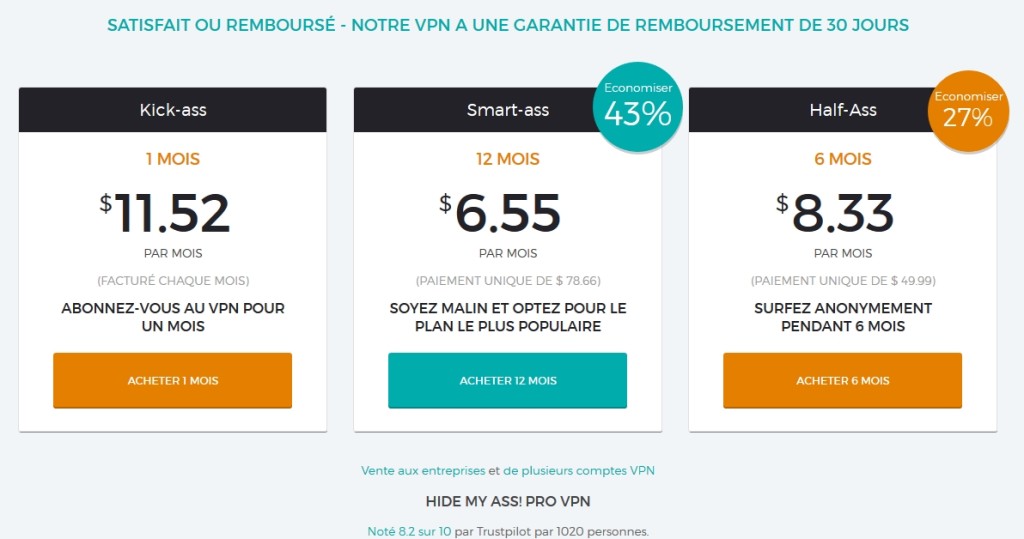 You can choose one of the three offers, 1 month, 6 months or 1 year VPN.
Once the selected offer, create your account with your user name, your e-mail and your password twice then click

Continue
: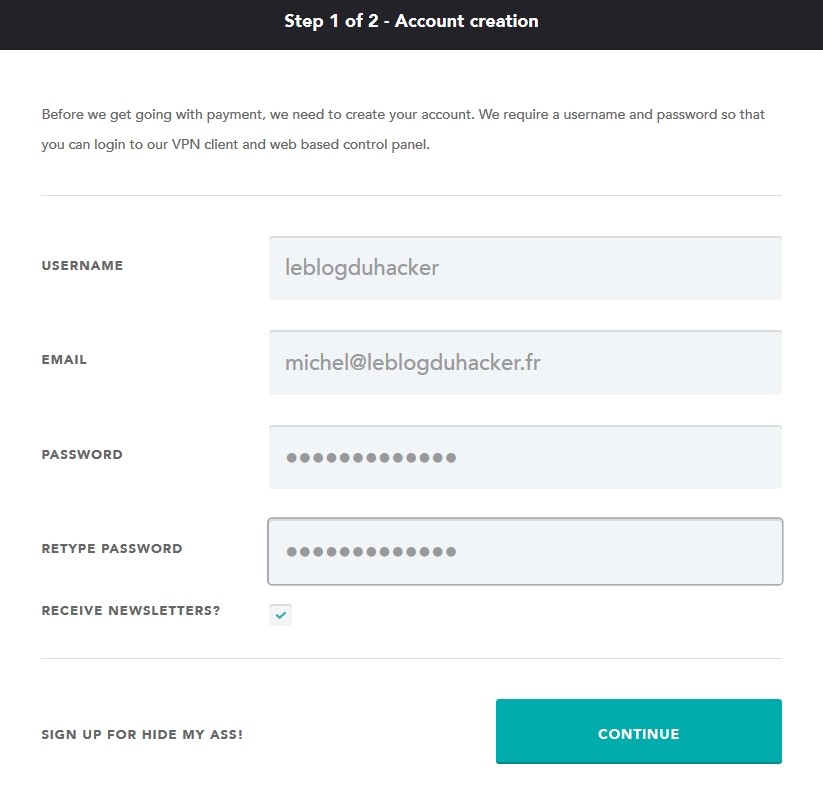 You have to give your payment (card, paypal, bitcoin etc.) information and click on
Place Order: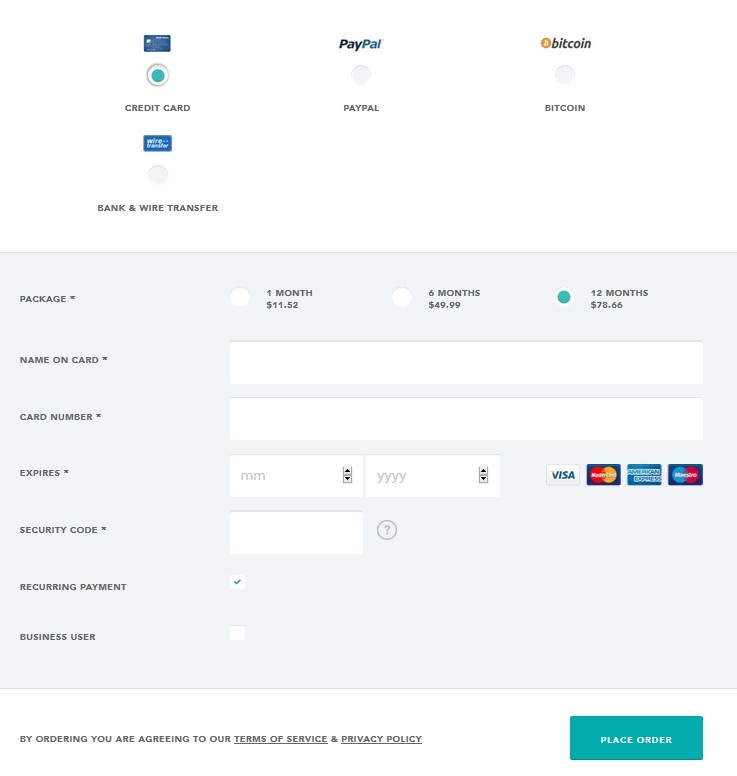 You can then download and use

HideMyAss Pro VPN

from your Dashboard
.
Choose your version: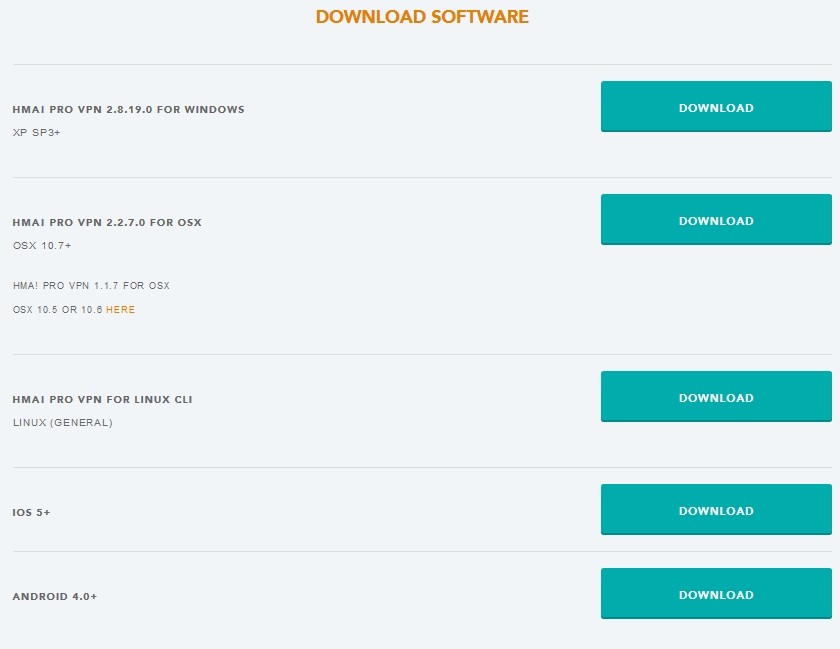 You have to start the installation and open the program.
Here is an example for HMA Pro VPN under Windows 8.1: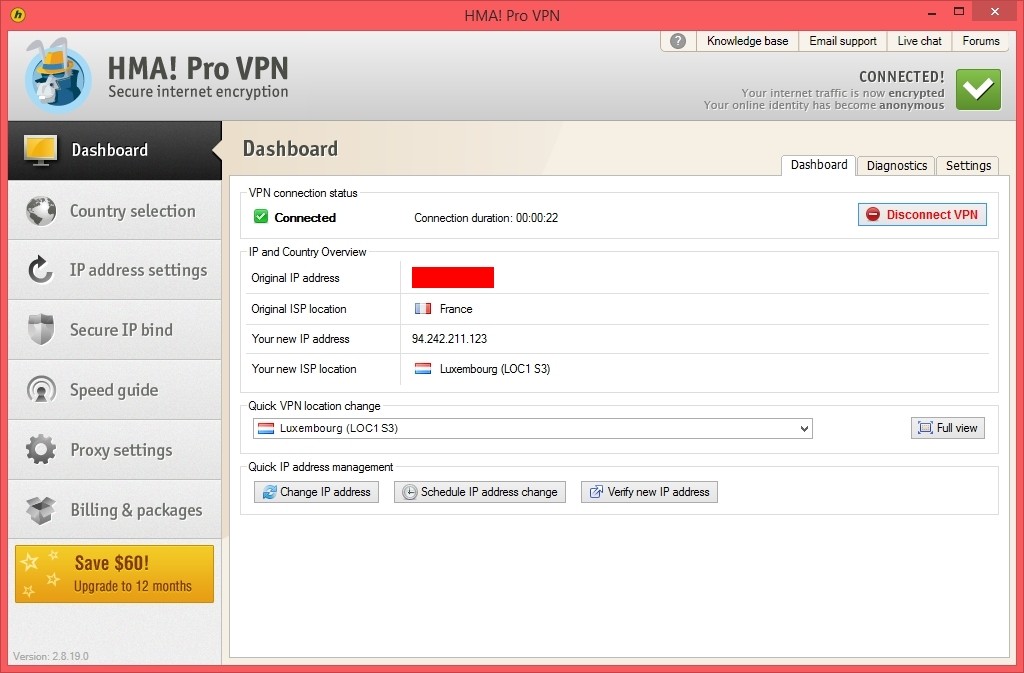 The new version is now in french, the interface is uncluttered (but this does not mean that some features have been removed):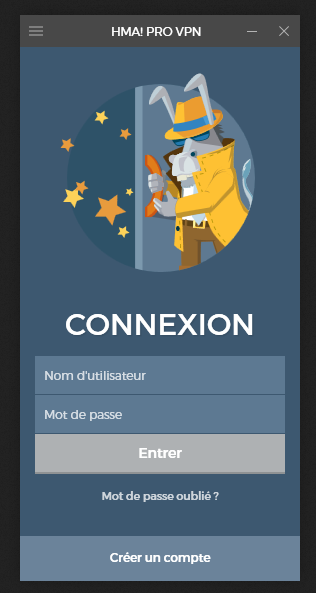 Here are a few basic features:
Country selection

for changing the country of connection.

IP address settings

allowing to automatically IP address change every x seconds.

Secure IP bind

that forces applications to run only when you are connected to the VPN.

Guide speed

which is very interesting to optimize your connection speed by calculating including pings.

Proxy settings

that allows to generate the connection settings (just web, or anywhere)
To you now to configure options.
In theory you have to choose a server in a specific country and connect you to the Internet anonymously.
And finally, be aware that the connection speed is quite good and even better than some networks of campaign.
For the example here is my VPN connection:

This is my debit once logged in Slovakia: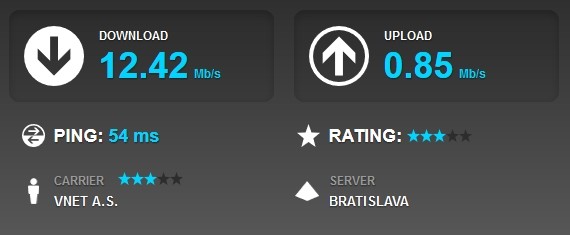 And here's my debit once connected to Washington:

The speed of connection with HideMyAss is simply the best I have seen.